Hawaii Web Design & SEO Agency
We specialize in digital marketing for Hawaii businesses of all sizes. With services ranging from SEO, website design, and PPC campaigns, we have you covered!

Building a strong online presence for your company
Hawaii Digital Marketing Services
Search Engine Optimization
Let our Honolulu SEO experts give your site the quality boost it deserves. We specialize in fully customized strategies and white hat practices to help you achieve higher rankings on Google.
Your website is useless if visitors don't stick around. Our team of web designers in Hawaii will create a stunning website that not only looks great but also converts visitors into customers!
When you need Brand recognition, GoLocal's logo design service is the way to go. With a track record of delivering results for our clients, we put in all the hours that it takes to make sure you reach your goals!
We're not your typical agency
Honolulu Website Design & SEO Agency
We are honest and transparent when it comes to our digital marketing services, pricing, and expectations. With a team of creative, innovative thinkers and strategists on your side, we develop captivating web marketing solutions that will help your Honolulu, Hawaii business grow. GoLocal Marketing has an experienced staff with the skills to deliver tangible results for any size company from small businesses all the way down to large corporations.
We're always looking for ways to make your brand more visible on the internet. Whether it's through better website design, search engine optimization, smarter marketing strategies, or improved social media integration; we're in this together and are committed to making you shine online. Whether that means new ideas for improving your product or service search results, a more sophisticated strategy with our paid advertising services, or powerful collaborations via social media – we'll help find innovative solutions so you can connect all of your customers effortlessly wherever they shop: both in-store and online!
Imagine the possibilities your business could achieve with GoLocal Marketing. We take a hands-on approach to marketing, working closely through every step of the process while giving you results that will give your company return on investment and growth-all by turning traffic into leads and leads into customers. It's time for you to grow faster than ever before!
We create brands to be found online
Great Digital Experience For Your Customers
Your website is your company's storefront and it needs to be just as eye-catching, welcoming, and user-friendly for all of your potential customers. GoLocal marketing will help you with that by providing high quality web design services.
We are a full-service web design company in Honolulu, Hawaii dedicated to providing a top-notch digital experience. We believe that an awesome web design is key to generate more revenue, get more customers, and increase profit margins. We focus on the big picture: creating your brand's overall digital experience. We will help you advance your company's growth with a creative, cost-effective, and well thought out online presence. Browse through our portfolio samples to see some of our latest work.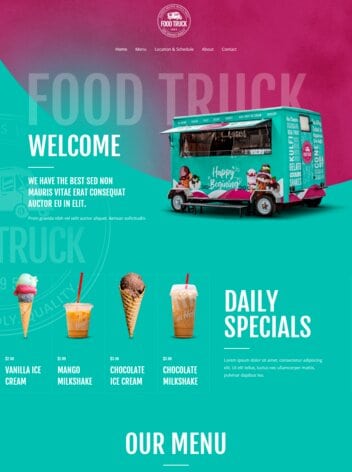 We'll help you take your business to the next level
Why Choose GoLocal Marketing SEO Web Design
Digital marketing agencies are often criticized for not living up to clients' expectations. At GoLocal Marketing, we break that stereotype.
We are a group of designers, developers, and marketers who love solving digital problems. We take a holistic approach in developing long-term marketing solutions for your business. This means we care about the end results, not short term benefits. Our team works closely with each client to define expectations and identify goals and objectives before any project is started. We use our expertise to develop a tailored digital marketing strategy that will best fit your business needs because marketing isn't a one size fits all job.
We will help lead your company to consistent results. You won't have to worry about quality or wasting time on failed projects ever again! We are committed to consistently finding the best solution for each and every client who comes through our doors. We want your marketing campaign to be a success, which is why we put in everything possible into each project so it has the highest chance of succeeding.
Key benefits of working with us
Reasons To Hire GoLocal Marketing SEO Website Design
We're always happy to help, no matter the request. If you have any needs or concerns we'll do everything in our power to meet them and exceed your expectations!
We believe in complete transparency and open communication. It is a two-way street here. We will listen to your needs, work with you, and keep you in the loop about how things are progressing.
You can trust us to take care of your project. If you're not completely satisfied, we will work with you until it meets all requirements and is the perfect fit for what you wanted.
We're results-oriented and will knock down any barriers to getting you the best return on investment with a quality digital marketing and website design service.
We work hard to listen, understand our clients' vision, and create a custom solution that is unique and effective. We make sure that every dollar spent is working for you!
We are experts in what we do. We know how to create a digital marketing campaign that reaches your target audience, generates more leads and sales, and helps you grow your business faster than ever before!
What Clients Say About Us
"GoLocal Marketing has been an awesome partner in helping us to create a solid base of returning customers and many sales. The team is transparent, quick to respond, and take time understanding our business model so they can market it for maximum product exposure at the best price possible. We're looking forward to their help with future campaigns!"
"I can't say enough about GoLocal Marketing. They're always willing to take the time, offer great advice and make everything as clear as possible for me so that I don't have any questions or doubts. It's a refreshing change from other agencies who just want you to sign on the dotted line without explaining anything at all! I'm really glad that my friend recommended GoLocal Marketing because they've been nothing but helpful since day one. When it comes to marketing campaigns, these guys know what they're doing - and their transparency is unparalleled in this industry."
"When looking for a marketing agency to help you grow your business, it is important to find one that has the experience and expertise in their field. I am happy with my choice of GoLocal Marketing because they have provided me with quality work on both technical SEO as well as content marketing and copywriting services. They are professional, responsive during communication, up-to-date when it comes to latest Google algorithms - all which contribute towards tangible results!"
"The Google campaign we ran with "GoLocal" was simply the best decision for our startup sports accessory company. Our partnership with Go Local has been excellent and they have helped to make a difference in how people perceive us; which is greatly appreciated! Frank, who took on this project, also did an outstanding job at getting everything done according to plan and letting me know what I needed as well when it came time for adjustments. It's honestly hard not to recommend such great service so that you can experience similar results too!"
"GoLocal Marketing is a great ally for any company. They are extremely professional, efficient and friendly but at the same time willing to work within your budget needs. I hope that we will be able to continue working together in future projects because they have been an amazing help!"
"I've had the pleasure of working with Frank and his team at GoLocal Marketing for over a year. I find that they are an extremely professional SEO company, who goes above-and-beyond to meet my needs as their client--Frank is always available (even outside business hours) and nothing has ever been too much trouble! They're very good at what they do, which is why I would have no hesitation in recommending them to anyone looking for help growing their business through effective SEO services."
"We couldn't be happier with our decision to partner up with GoLocal Marketing for the launch of three new websites. Now we can rely on GoLocal Marketing, as they are a trusted company that brings all of their visions and ideas to life! I know if there's anything wrong in any stage or phase from design process through post-launch maintenance, then my team will have someone at their disposal who is responsive and helpful. We highly recommend you get your business some help by partnering up with these experts so you too can achieve success like ours"
Ready to discuss your project?
If you're considering working with us, need advice from our expert team or just want to find out more about what we do - don't hesitate to contact us.