Honolulu Web Design & SEO Agency
GoLocal Marketing has been building websites for over a decade and knows what it takes to create perfect website designs. We have built sites for hundreds of businesses across Honolulu, Hawaii by catering to everyone's needs with packages ranging from single-page brochure-style websites all the way up to large e-commerce solutions. Our web designs are focused on providing exceptional user experience design and a fully responsive platform to all your visitors. Each of our projects involves careful planning and research so we can offer the best solutions for your business – which guarantees successful results!
As a web design company in Honolulu Hawaii, we are dedicated to giving you the best customer experience possible at a competitive price. Our team will make sure that every aspect of your website is perfect before launching it live on the internet. We create sites with stunning designs and engaging content to increase your conversion rates, maximize revenue potentials, and grow your business.
Do you want an affordable and high quality website design service? That's what we do! Let us help you get started on your new project. We offer low-cost services with no hidden charges and if you're not happy with the end product, we offer unlimited revisions.
Our website designers are experts in the industry and have a knack for creating eye-catching web designs that convert. You'll find no better partners to help you reach your target audience. Whether you are a local business, corporation, or service provider we have got you covered.
Number of sites on the internet are growing and with many competitors who offer similar products and services as you do, it can be hard trying to maintain a top spot. But that's where our search engine plans come in to put you on top of your competitors.
Your website is an extension of your brand. This means that it should be tailored to match the tone and vibrancy of your business, which is why we build personalized designs. Our web design team will build a website that captures your brand in a unique way.
With the rise of smartphones, more people are turning to mobile device to surf online. That's why you need a website that reaches customers no matter what device they use. we provide fully responsive design to keep your site looking amazing on any screen size.
We offer extensive support to all of our clients. We have an easy access policy which ensure our availability all the time. We want to be your partner in the design process, and we'll continue to provide you support even after our work is done.
Honolulu website development Service
If you're looking for a professional and reliable web design company to help take your business from good to great look no further! We are a Honolulu based SEO & website design agency and we specialize in delivering high-quality website design services that will meet the needs of your business or organization. Our goal is always on keeping our clients ahead of their competition with responsive website designs and engaging content. The appearance of your website tells visitors a lot about the company.
An outdated website will not convert customers like a modern one. We offer professional web design that incorporates cutting-edge technology and gorgeous aesthetics to give your site the competitive edge it needs over other sites. Contact us to get a modern gorgeous website that fits your brand and is easy to navigate, making it the perfect representation of your brand.
WE CREATE BRANDS TO BE FOUND ONLINE
Great Digital Experience to Your Customers
We've made a name for ourselves through our amazing and contemporary web designs. Do you have a website? If so, then it's time to take your online presence into the next dimension! Our team is proud of their work and has created some awesome websites that are guaranteed to revolutionize any company. Check out our recent projects as well as some of our best web designs. We have an exceptional team of web design specialists who bring unique ideas to every project. Our creativity, expertise, and knowledge go into each design we build for our clients in order to help them get the most out of their investment. We have created designs tailored for businesses of all sizes and locations.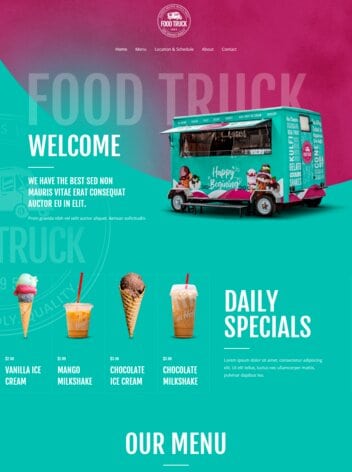 Our clients come first and we strive to make sure they always love their website design
We create beautiful Websites that drive customers
You don't have to go at it alone when you work with GoLocal Marketing SEO Web Design of Honolulu, Hawaii! We're confident in our ability and expertise in helping your business. Our creativity means we always bring new ideas to the table, which take advantage of today's latest technology for a seamless customer experience. We are a reliable online marketing company that specializes in the creation of successful websites and campaigns. Our website designer thrives on challenges, loves collaboration, and they are pretty nice to work with too.
That's because our web developer team is here to help make this process as easy for your business as possible while focusing on what's most important – getting your business ahead of your competition! Contact us today so that we can talk about how we can create a website or campaign tailored just for you or if you have any questions in this regard. We know that communication is key to any project, and as a client-centered website design company, we want you involved in every step of the design process. Working together with our clients is what makes this business so rewarding. Let's build the perfect website for your business, and see it flourish together!
Analyze, Research & Takeoff
The main goal during the pre-design phase is to gather information. We want to know as much as we can before we start the process. We will explore and document your requirements to understand the context in which we will be designing your website. After finding out what you need, we start exploring different design ideas with sketches/wireframes that align better with user experience needs and business goals so everyone can get on board by understanding a common vision for how things should look or work.
We start with a discussion workshop, where we will discuss and gain an understanding of strategic goals, user roles, and data that are important considerations when developing your website. Our team of UX/UI designers will evaluate every detail and document as much as possible for future development plans and maintenance. Web design isn't just catchy for the eyes but it also has to be fully functional, customizable, personalized, user-friendly, efficient, and speed optimized as well! You can rely on our UX designers during all stages of your website design because they will be constantly interacting with you to make sure you are satisfied with the designs.
After going through the preliminary phase, it's time to transform the design documents into a real-life solution. For any website we design, our goal is to make the experience enjoyable for the user. A well-designed website provides pleasant surfing time and allows users to navigate through with ease while finding their way without any discomfort. Almost all of a site's visitors are looking for an easy interaction that is convenient and satisfying–a place where they can find what they need quickly in order not only save themselves some time but also enjoy it as much as possible.
The fun part about web design is that it's often interactive, and engaging for the client. Designing a website requires first understanding what the users are looking for in their experience or what expectations they have from the brand. We will need to find ways of designing your website in a way that reflects your target audience. One thing our designers also do during the early stages is to keep close contact with you to make sure you get a personalized solution.
When you're finally here! the website is ready to go live, it is time to test the design, user experience, and functionality of your website. it's time to see how well we did with fulfilling all of those goals that you set out for your website and online business at the beginning. In the last stages, when the design team is almost through with the website, you need to have a meeting with them to make sure if all the changes you requested are done.
The first thing we do at this stage is to make sure that the design and development of your website are up to the mark. We will test things like webpage speed, how it looks on desktop devices or mobile screens, the customization and scalability of your web design. This way you are sure of what people experience when they come across a web page from start to finish. During this phase in our process, we will polish off all the rough edges, make minor adjustments before getting into testing more complex functionality aspects of the web designs.
Test, Optimize & Re-launch
In this phase, we test the complex design and functionality features of your web design. The goal is to optimize the overall functioning and visual aspects of your website. This phase is the most crucial stage in web design testing. Each website will go through different types of tests to ensure that it meets and exceeds user expectations for functionality, accessibility, usability, performance, security, and more. To make sure a site performs well across all browsers, we run cross-browser compatibility checks on our designs before launching your website live again.
Once all the necessary changes are done the website is re-launched and the testing process starts again until everything is perfect and you are happy with the results. Websites should be designed to provide a satisfying user experience, with reliability and ease of use. Our team at GoLocal Marketing is here to make sure the web designs are accomplishing your business goals.
Support, Maintain & Review
Websites need maintenance to stay relevant and function correctly, you will need to update your designs with time to stay in the business. We offer the best continuous development and maintenance. Properly maintaining the website helps to assure site security, increase the number of new visitors, promote returning traffic, and many more. A well-maintained website promotes the brand, work, and helps to achieve the target.
One of the most important aspects of web design maintenance is security, while many websites are updated with sleek new designs every year or so simply due to their outdated look, updates on web security should happen more often. Maintenance of your web designs also plays a big role in maintaining rankings for SEO purposes and retaining customers who will also love your fresh look and better user experience. That is why we offer periodic maintenance and upgrading services to all our clients to keep your website safe and beautiful.
KEY BENEFITS OF WORKING WITH US
Reasons To Hire GoLocal Marketing Over Others
With a team of web designers dedicated to your business success, rest assured we will always take the time to understand your needs.
Web design is more than just a pretty front. We help you materialize your business ideas that have very real effects on your business.
We will help you rank on page one for any keywords you care about. Your campaigns will have dedicated professionals from start to finish.
Our designers will bring your brand into reality by creating an engaging web design for your audience and that will represent you all around the world.
Your customers are going to be clicking and buying your products or services in no time. Let us inspired them with your amazing web design and brand presentation.
We provide periodic web design maintenance and optimization, to make sure your website is always up-to-date with the latest market trends.
What Clients Say About Our Honolulu Website Design Services
"Professionalism is more than just a word to GoLocal Marketing. The company has an unparalleled work ethic, fueled by the extraordinary people that make it up. They have been working with me for months now on my business's site and I can't imagine how much worse off we would be without their help!"
"GoLocal is a really cool company. They always do what they say and are so easy to work with! Their customer service skills cannot be matched by any other web design agency I've dealt with before, which has made my life so much easier. GoLocal's employees have been great throughout the entire project; their willingness to help me out at every turn was unmatched. The whole team deserves recognition for being such an amazing group of people in general - it makes working on this project seamless from start to finish!"
"We could not be more pleased with the service that we have received from this web design company. The result was tremendously successful as well everything looks great on both small screens and large displays alike. We are very happy customers who will definitely come back again when it comes time to redesign other aspects of our website or even just update the look once new features become available."
"I am very pleased to have found a web designer who has been able to meet all deadlines and understand our specificity. I've had an excellent experience with them thus far, because they are the first company that's created what we wanted without any errors or setbacks. It was worth every penny!"
"Frank is the man of your dreams. He communicates with you and understands exactly what it is that you want to create in order for him to design something phenomenal! His work speaks volumes, he has an eye for detail and everything just flows naturally when working with Frank. I highly recommend using his services as not only did we get a website but also gained a new friend from our experience!!"
"GoLocal Marketing has been the best decision I ever made when it came to hiring a web design company. They were able to meet my needs and expectations, they are economical, and their customer service is second-to none!"
YOU HAVE QUESTIONS, WE HAVE ANSWERS.
Frequently Asked Questions
Do you have any questions about our process? We're more than happy to help. We strongly encourage informed decisions, we will make sure you have all the answers before getting started with us. To help, we've compiled a list of some of our most frequently asked questions below. Please contact us for more information and discussion.
Ready To Discuss Your Project?
We know that every business owner wants to succeed, and we have the skills and experience to help you reach your goals. We look forward to working with you and help you succeed in the online arena!